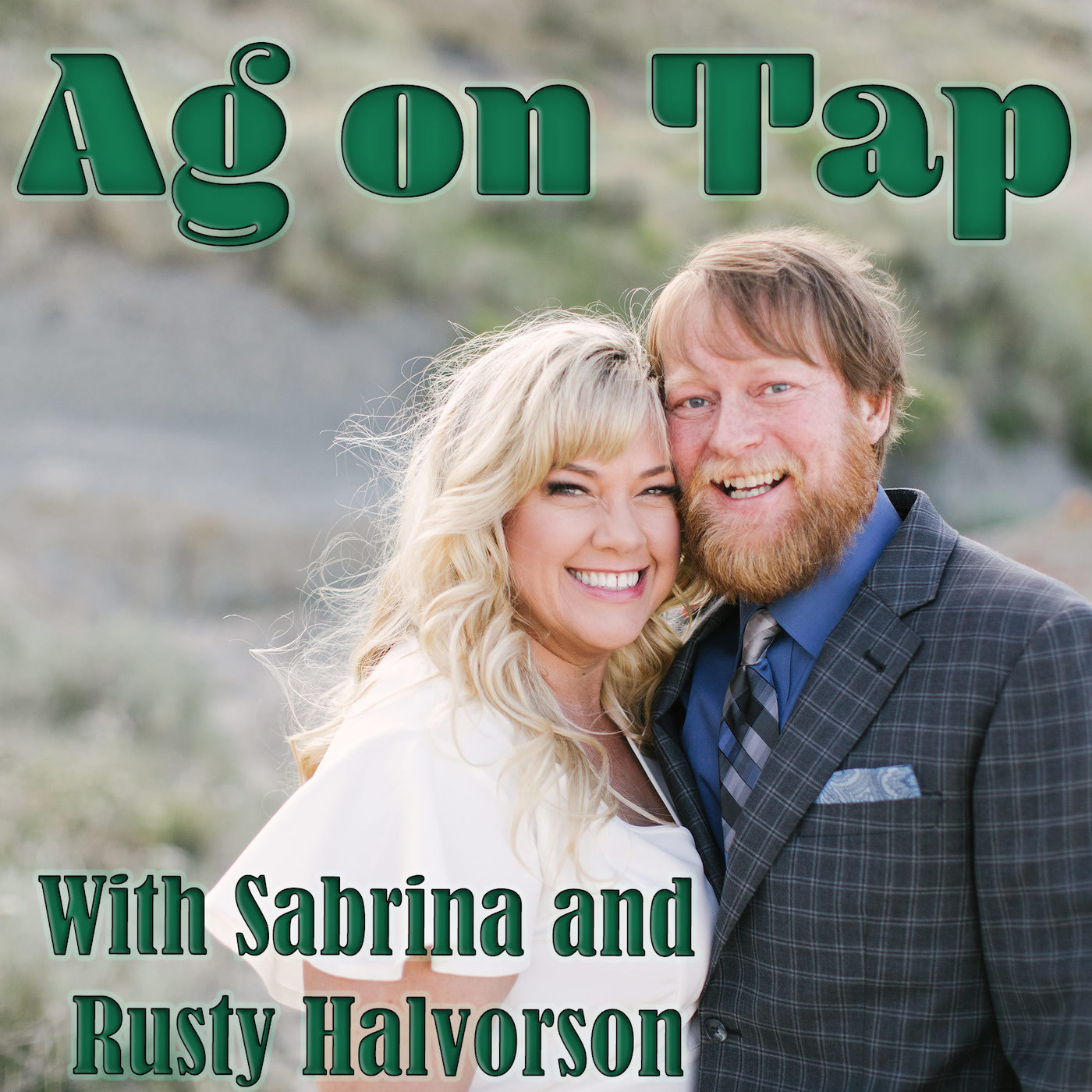 In this episode, Sabrina chats with Rachel Petitt, program director with the Farmer Veteran Coalition about the Farmer Veteran Fellowship Fund . From the FVC:As the clock ticked toward midnight and 2021 was in our rearview mirror, the team at Farmer Veteran Coalition (FVC) took a moment to reflect on their proudest moments of last year.One of those moments was the farm equipment FVC awarded to 138 farmer veterans through their Fellowship Fund small grant program. They proudly thought about the 2021 class of awardees. The stories and impact the program had on this very diverse collection of members is inspiring. Executive Director Jeanette Lombardo states "As FVC starts this next round of funding, the stories of 2021 are a wonderful reminder of the importance of our mission. These stories drive our efforts everyday as we seek new funding and create programs to help our Farmer Veterans throughout the country."Now in its 11th year, the Farmer Veteran Fellowship Fund has granted over $3.5 million in support of 800+ military veterans pursuing careers in agriculture. As one of FVC's core programs, it helps beginning farmers and ranchers with what's often their greatest hurdle – access to start-up capital.Last year that came in the form of hot ticket items like greenhouses and grow tents, walk-in coolers and cold storage units, milking systems, water filtrations, and honey extractors. Some of the more unique requests included a mushroom substrate steamer and a copper still. With the arrival of spring, 138 deserving members of the nationwide nonprofit organization welcomed the thrilling news that their equipment request had been granted and would soon be delivered to their farm. Many have already found improved efficiency in their business as a result. "It was taking me four hours to fill up my 1,100-gallon leg tank and now with my Generac pump I can fill the tank in about 15 minutes," says David Volkman, an Army veteran who served for nearly three decades before starting Ohio Valley Hops.Now with the calendar turned to 2022, FVC excitedly welcomes the arrival of their next funding cycle."Our sights are set high for 2022: we anticipate raising $500,000 to give out to this year's class of Fellows," beams Rachel Petitt, the program director. "We recognize this is a lofty goal, but we are really close so it definitely feels achievable."The application opened Jan 3rd and remains available through February 14th.To apply visit: https://farmvetco.org/fvfellowship.Funding for the 2022 cycle is made possible by Wounded Warriors Project, Kubota, Tractor Supply Company, Homestead Implements, Tarter Farm and Ranch Equipment, Vital Farms, Sugar Bottom Farm, Barreras Family Farm and Northwest Farm Credit Services.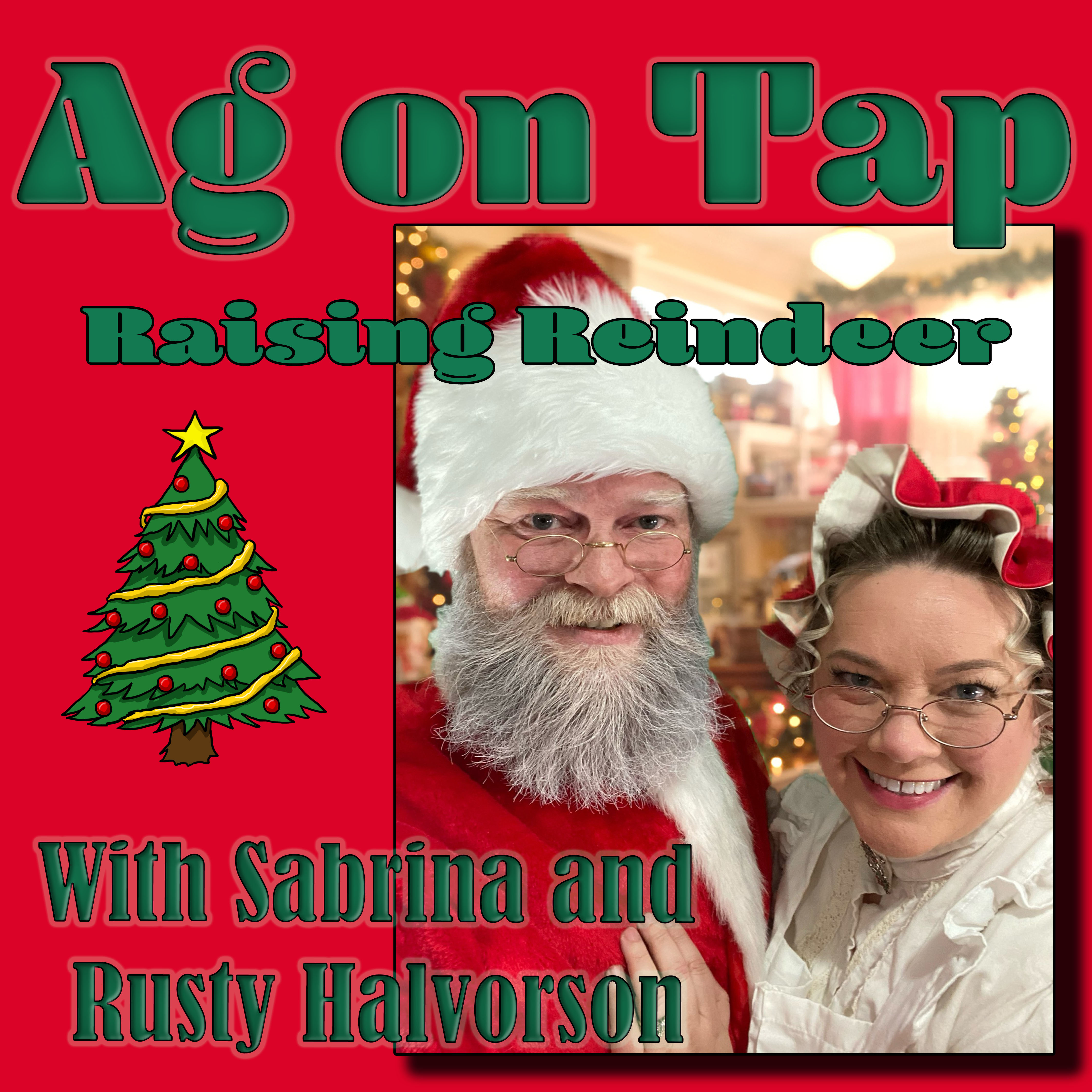 Have you ever wondered what reindeer are really like? We head pretty far north to talk to the head reindeer rancher. No, not Santa. Father and son ranchers Vern and Kyle Hoselton of Drayton, North Dakota welcomed us onto the family ranch to learn all about their reindeer. To see photos from our visit, see our Flickr album: https://flic.kr/s/aHsmXkpLi4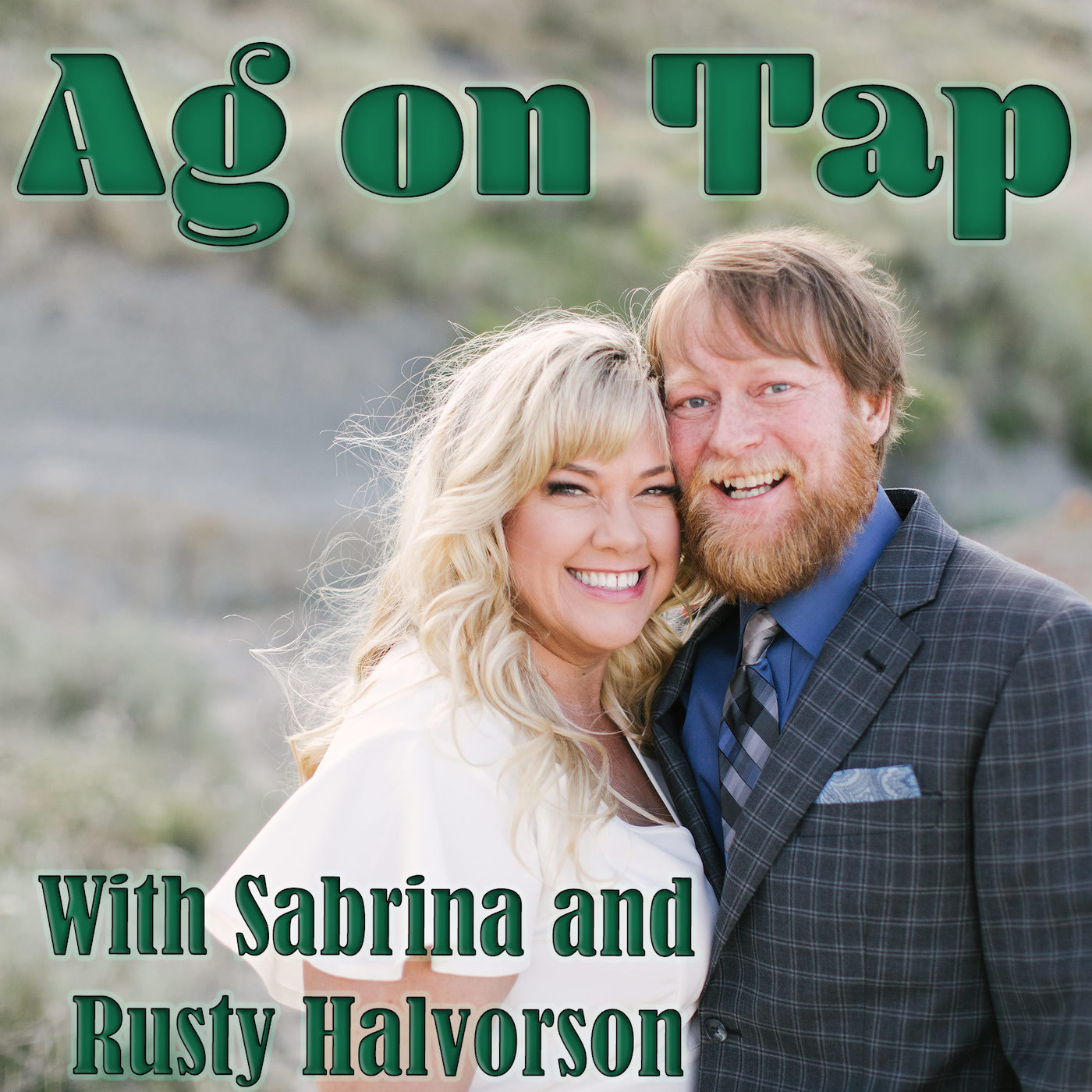 Sabrina and Rusty learn all about olives in this interview with Samantha Dorsey, President of McEvoy Ranch. We hear about the intricacies of making olive oil and discuss the historic legacy of olive trees. We also get to hear the intriguing story of the woman of who started the ranch.From the McEvoy Ranch website: Located 30 miles north of the Golden Gate Bridge in the rolling hills of Marin County, McEvoy Ranch is a 550-acre working, organic ranch, committed to sustainable farming practices. Tuscan olive trees and vineyards are nestled amongst natural ponds, hiking trails, and native wildlife, creating relaxing and spectacular views.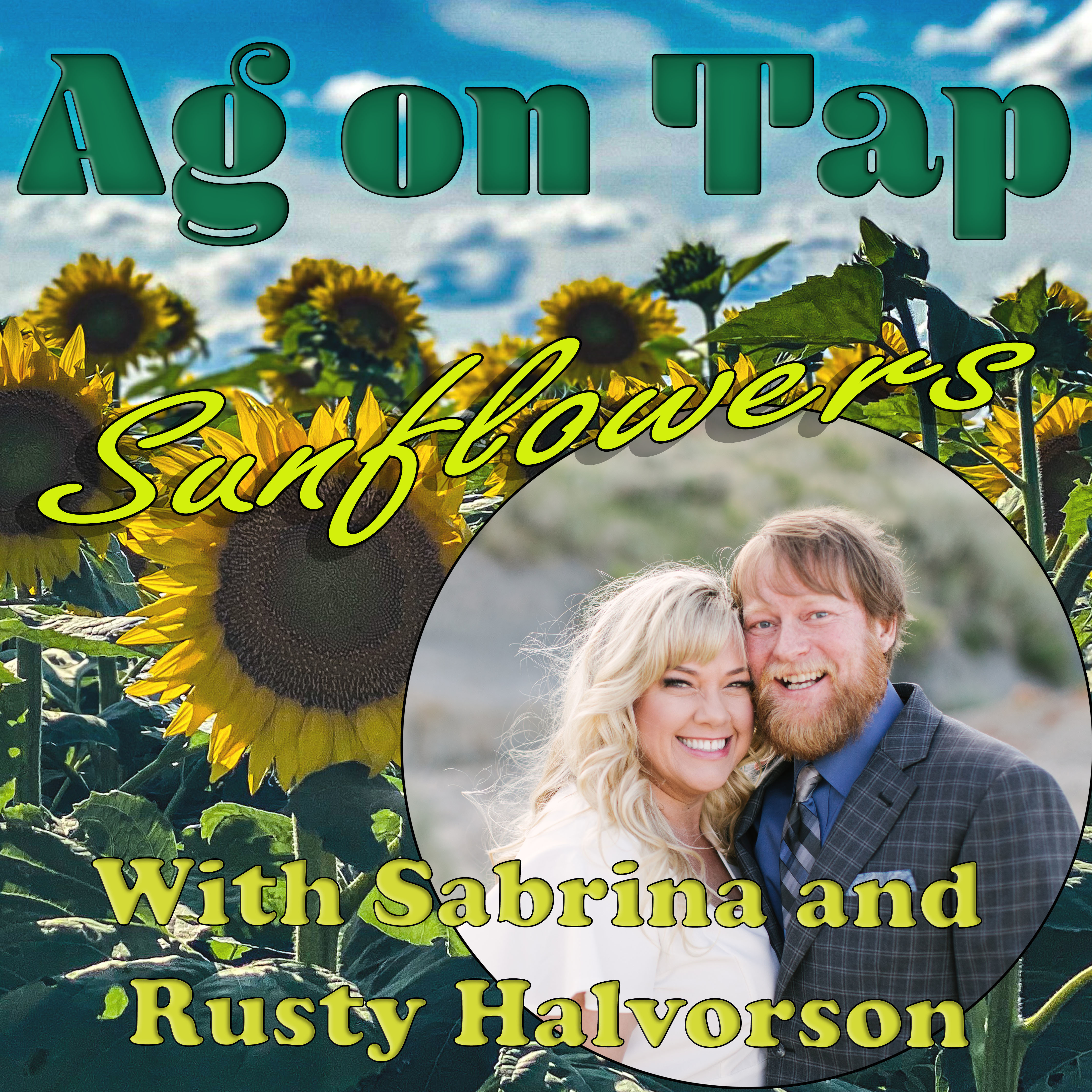 Have you ever wondered what it takes to grow sunflowers? Have you ever wondered why a Californian would move to North Dakota? In this episode of Ag on Tap, the Halvorsons talk with the Rohrichs about those things and more. Jenny Rohrich is known online as The Prairie Californian and Mark Rohrich goes by the handle Sunflower Farmer. Mark shares some of the ups and downs of growing sunflowers and Jenny talks about the drastic move from California to North Dakota and how she's turned her experiences into a popular blog and social media presence. The Rohrich's love story sounds very familiar to the Halvorsons!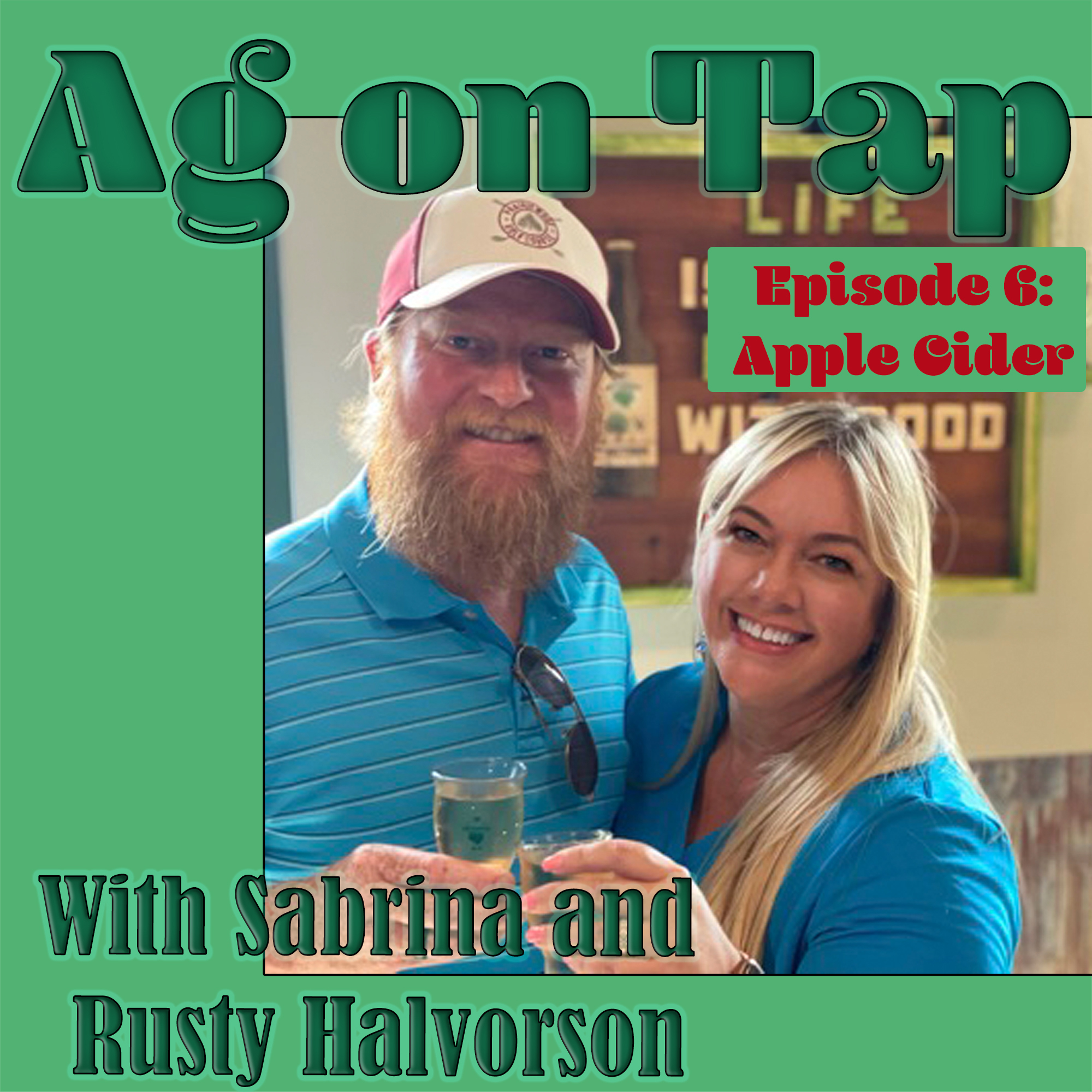 As Rusty is clinging to the last days of summer, Sabrina's preparing for all things autumn. One thing they can agree on – local apple cider. In this Ag on Tap, the #HappyHalvorsons head out to the Cottonwood Cider House in Ayr, North Dakota, to learn about growing apples and making cider. Today's guests are also a husband and wife team, Stacy Nelson-Heising and Dan Heising.For pictures from their visit, visit the album on Flckr.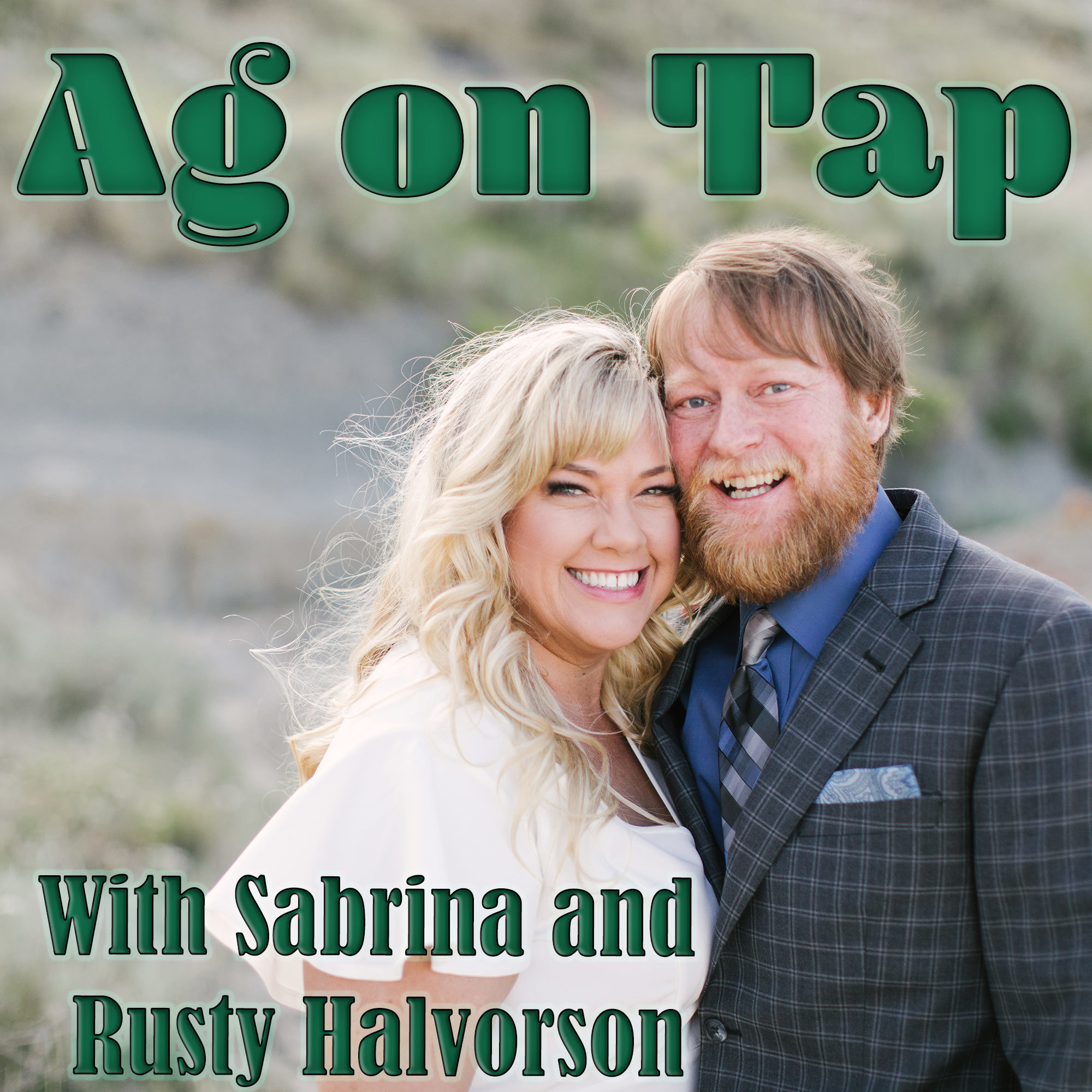 Sabrina talks with American Lamb Board Chairman, Gwen Kitzan about the how 2020 has treated the lamb industry.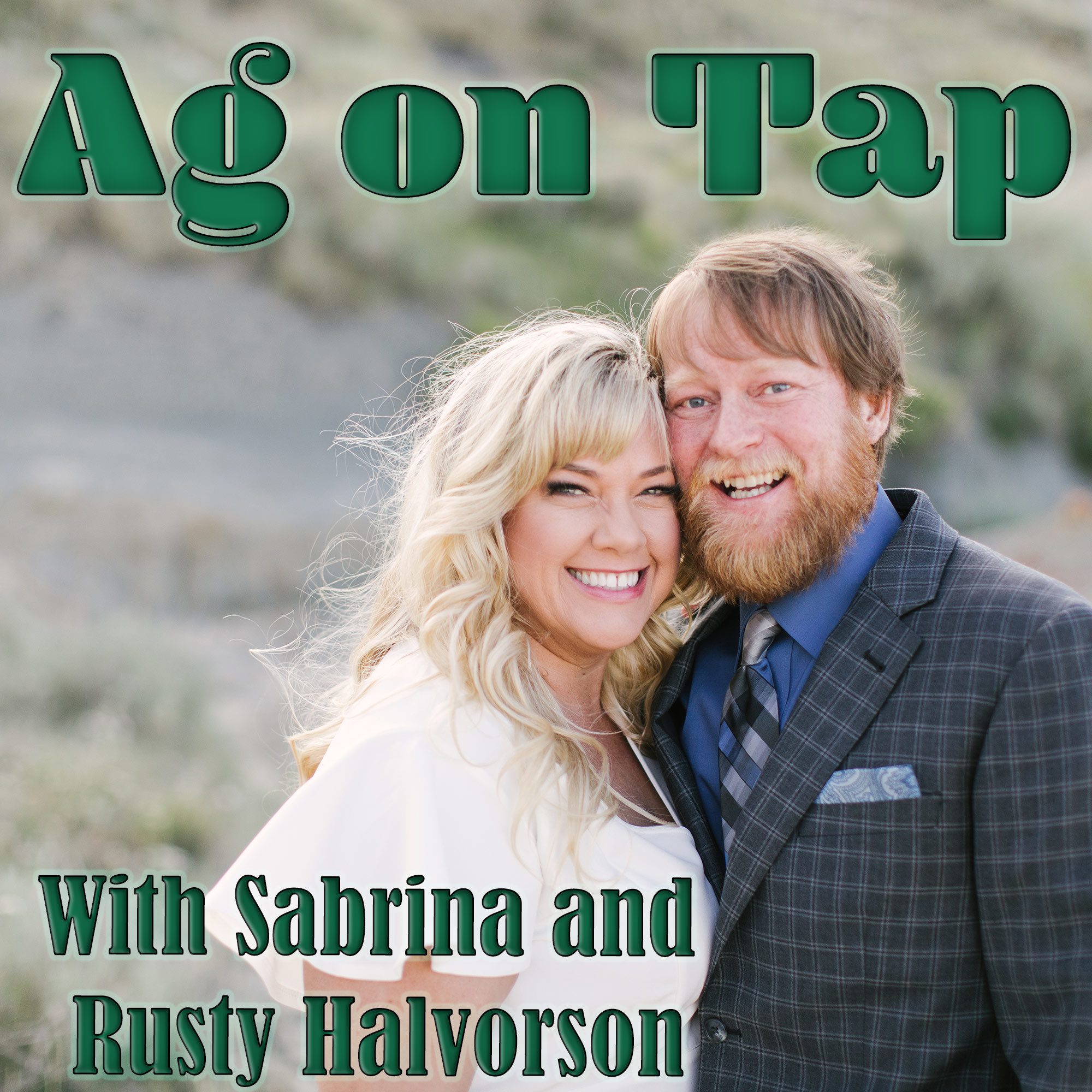 In this episode, we dive in to the memories created on the farm. Rusty and guest Tom Brand explain to Sabrina the emotional connection so many farmers, and farm kids, have with their tractors.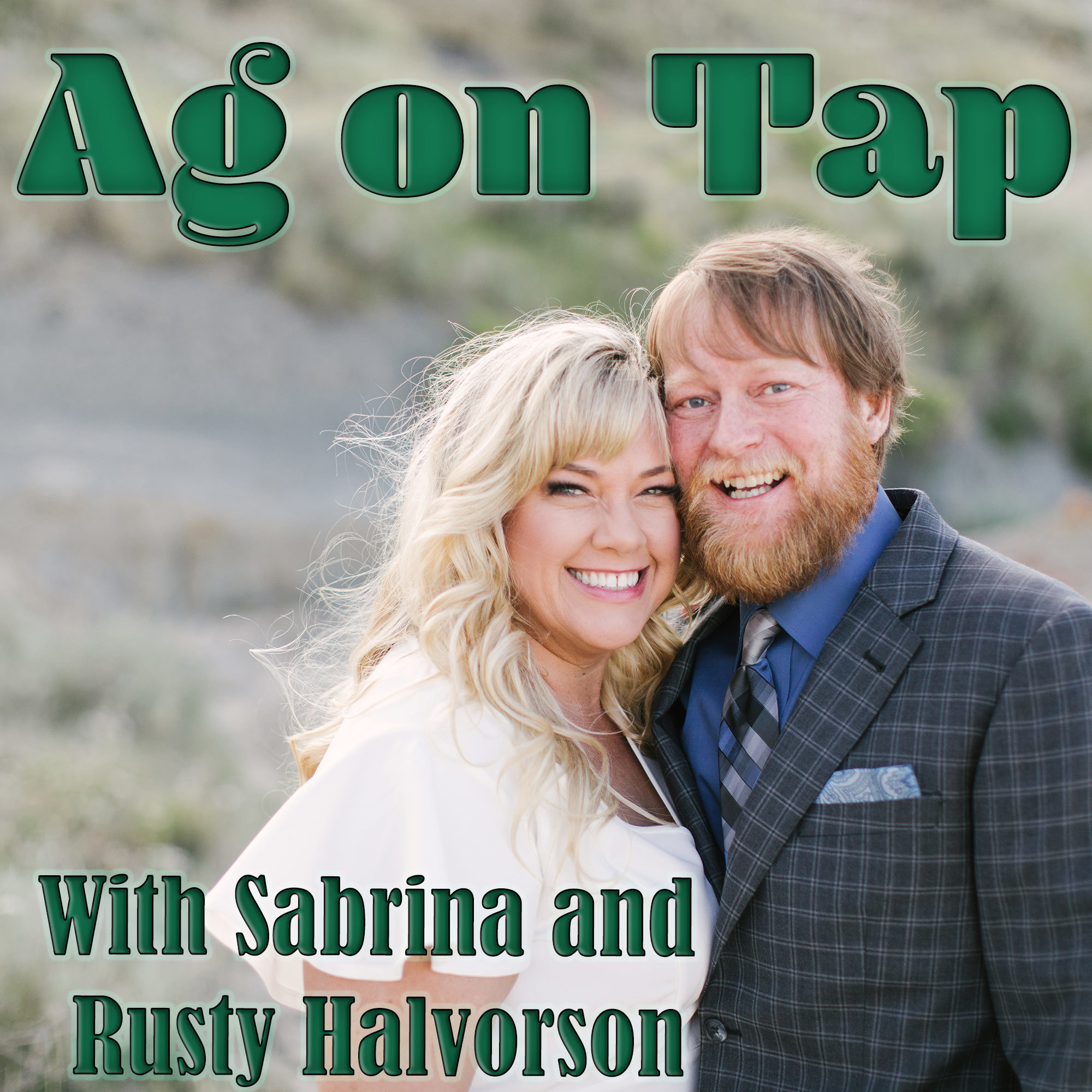 We learn all about alpacas and why they are great for yarn in today's show. Our guest this week is Jessie Monson from Ten Seven Acres.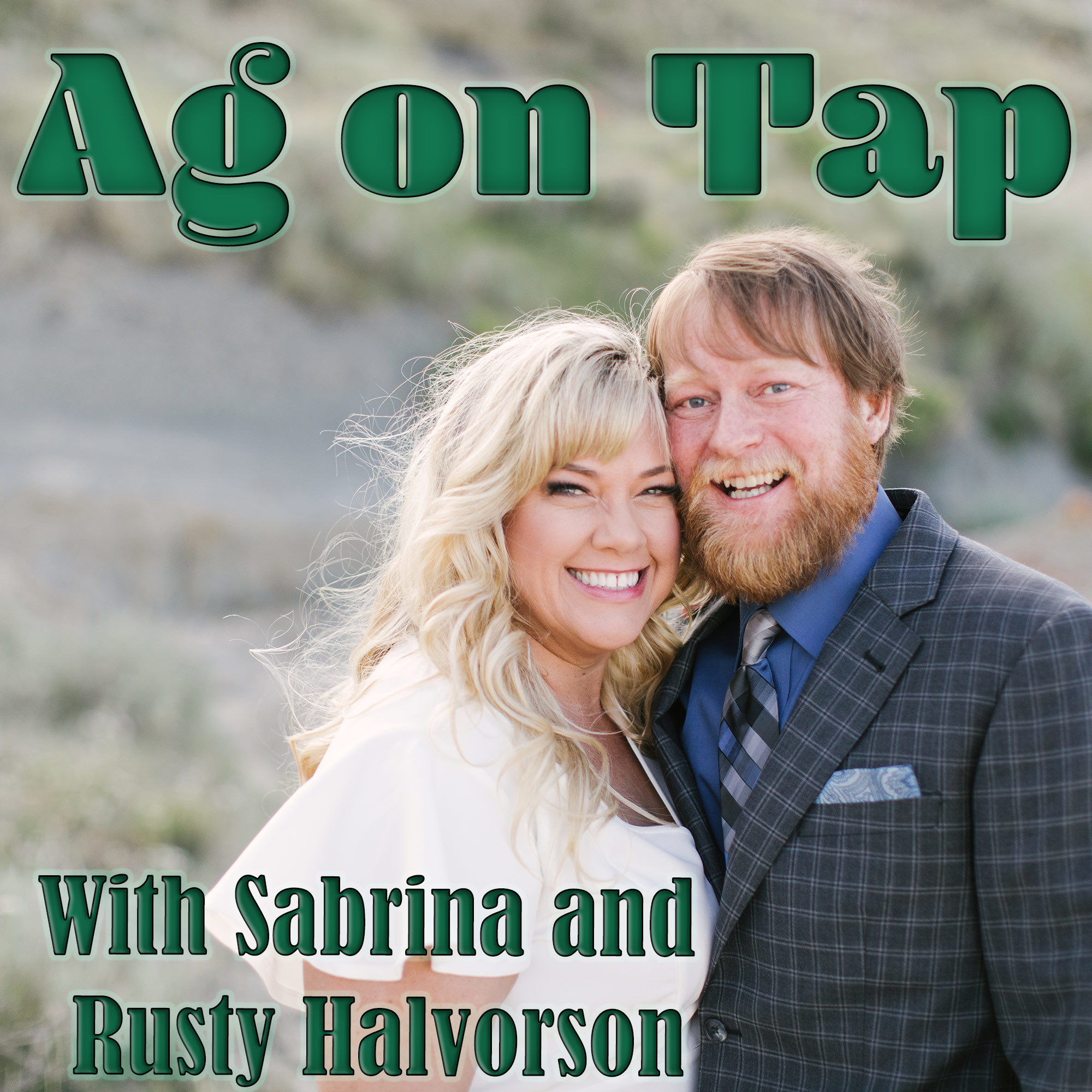 We almost labeled this one as comedy. Today, pumpkin grower John Ackerman of Ackerman Family Farms tells us about pumpkin farming and agritourism, and helps us with our pumpkin growing woes. He also has a great tip for great Jack-o-Lanterns, and even gives Rusty a little marriage advice. We mention some pictures of our pumpkin growing attempts over the last couple of years. Click here to see the album.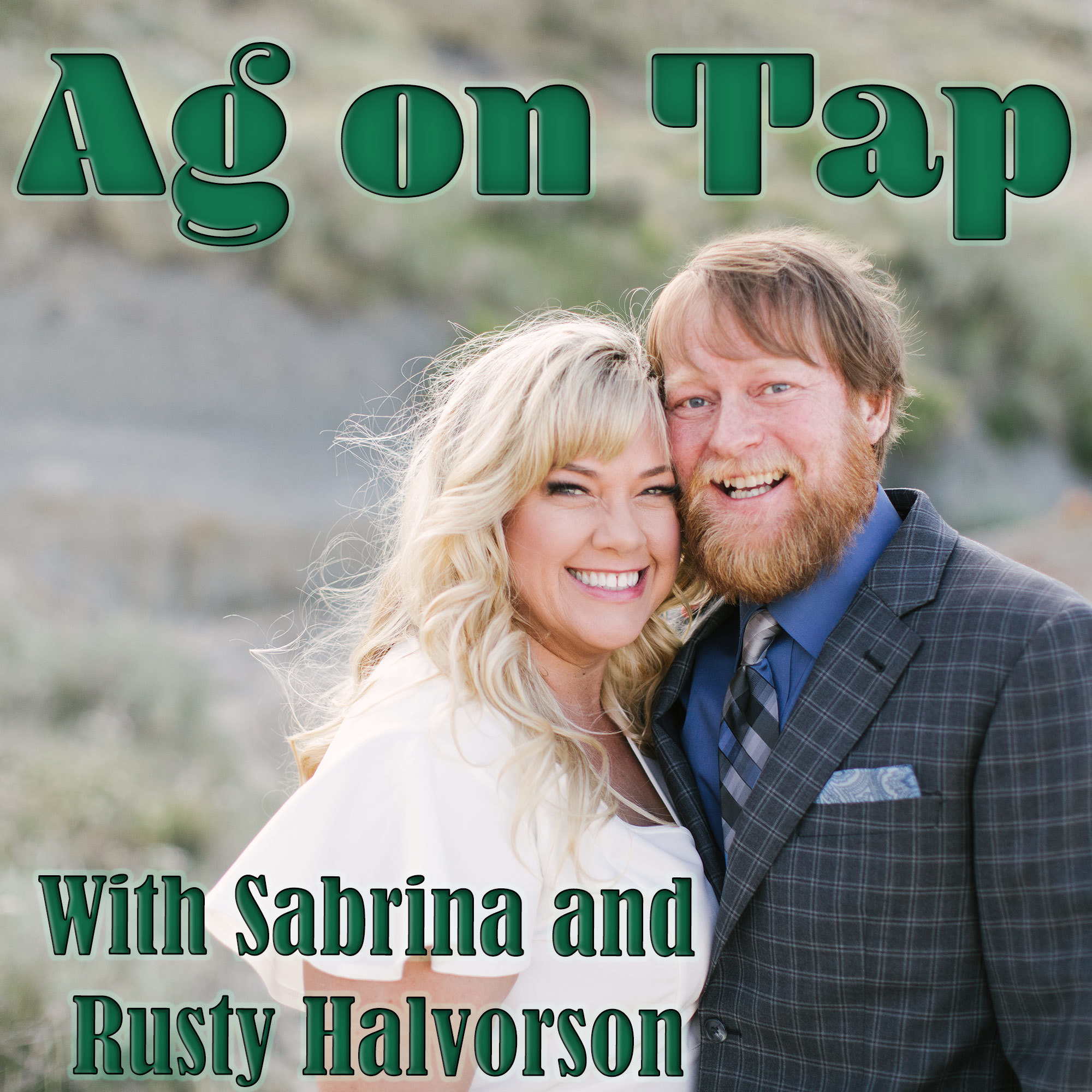 In this inaugural episode of Ag on Tap, Sabrina and Rusty talk to Dave Carter, Executive Director of the National Bison Association. Hear about CFAP2, bison consumption in the U.S. and other countries, research, conservation, and a couple of fun experiences with bison up close. (Here's a picture Rusty probably doesn't want shared.) Photos by Sabrina