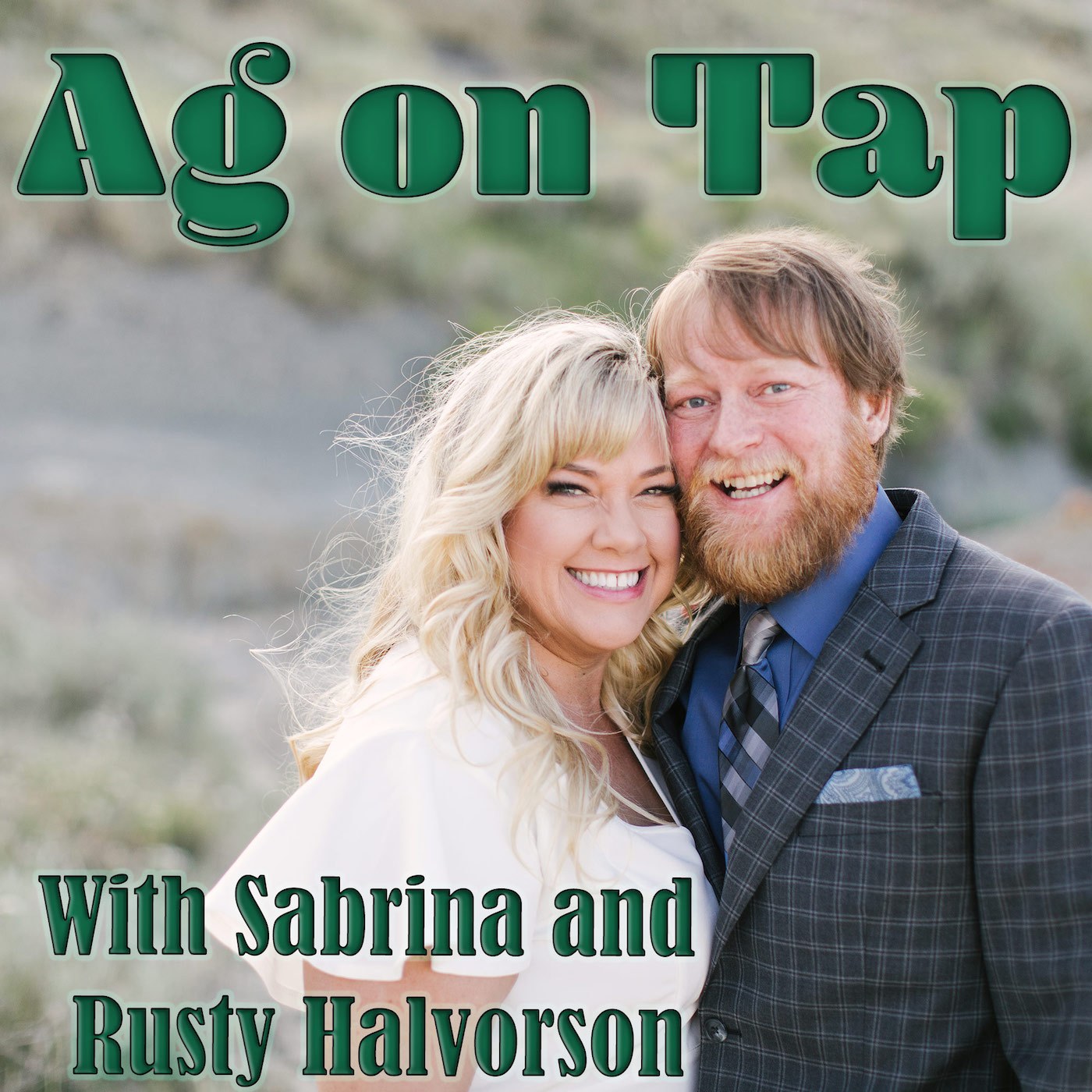 What do you know about aronia berries? Sabrina and Rusty talk with father and son farmers Greg and Chase Nelson of Nelson Aronia Farm in Amenia, North Dakota. Hear about the berries and how they're used, as well as the upcoming harvest festival. For video of aronia berry harvest, click here: https://flic.kr/p/2nn7J4T
Sabrina and Rusty visit the Agricultural Industry Electronics Foundation (AEF) Plugfest at Commodity Classic. Hear from Andrew Oliver, Vice Chairman of AEF, and Ryan Milligan, North American Communications and Marketing Lead for AEF.From AEF:AEF MAKES AG TECH HISTORY WITH NEXT GENERATION ISOBUSHigh Speed ISOBUS Demonstrated for First Time at AEF PlugfestNEW ORLEANS (Mar 10, 2022) – Marking a milestone in ag-tech history, High Speed ISOBUS (HSI) was demonstrated for the first time by the Agricultural Industry Electronics Foundation (AEF) at its North American 2022 Plugfest during the Commodity Classic trade show in New Orleans. With greater bandwidth and faster connection speed, roughly 4,000 times faster than the original technology, HSI will open new opportunities for innovation and serve the industry far into the future, as even more performance and automation is demanded."We are proud to see this major moment in the history of precision agriculture come to life by demonstrating HSI for the first time in the world," said Norbert Schlingmann, General Manager, AEF. "HSI will deliver greater precision for the future, and that precision will help reduce the amounts of fertilizer and chemicals, improve agronomy, and allow companies to offer products that support sustainability."The team demonstrated the new HSI network with digital cameras and monitors, as well as an implement and an existing tractor display.Originally unveiled 20 years ago, ISOBUS refers to the ISO 11783 standard "nervous system" of agricultural equipment that seamlessly connects tractors to implements and aftermarket options such as displays and joysticks, etc. With ISOBUS, machines work together as a system better than each component can work on its own. The current ISOBUS delivers enough performance for today's applications while allowing precision ag software engineers to design HSI for the future."ISOBUS is still serving the industry very well and will continue to do so for years to come, but the industry has recognized that ISOBUS is holding back the development of far more demanding systems that aim for higher performance and accuracy of control," said Andrew Olliver, Vice Chairman, AEF. Examples of future technologies using HSI will include higher performance command and control at the row level on a large planter or for the individual nozzles on a sprayer; higher performance of User Interface to see the exact state of every row in real-time, whereas today the operator may see screen updates that are somewhat lagging; remote process viewing with more advanced digital cameras replacing the analog of yesteryear, easily integrated into an HSI system; enabling higher levels of automation; improving diagnostics and faster software updates; connectivity to other in-field machines using AEF Wireless Infield Communications, and more.AEF's annual Plugfest is co-located this year at the Commodity Classic in New Orleans, providing an opportunity for ag equipment software engineers from all over the world to test the compatibility of their ISOBUS products, putting aside competition and working together for the good of the agricultural industry. At the end of the event, attendees will have new data and a deep understanding of how to improve their products.For more information about AEF, please visit: www.aef-online.org.###The Agricultural Industry Electronics Foundation (AEF)The Agricultural Industry Electronics Foundation (AEF) is an independent organization founded in 2008. Eight agriculture equipment manufacturers and three associations are working as core members together with 250 general members to improve cross-manufacturer compatibility of electronic and electric components in agricultural equipment, and to establish transparency about compatibility issues. Implementing international electronic standards is a cornerstone of their work and the AEF encourages the development and implementation of new technology. While the AEF's intention is to enable mutually beneficial links between companies, the primary goal is to make work easier and provide economic benefits for their farming customers.
In this month's episode of Ag on Tap, Rusty talks with author Neil Dahlstrom about the history of tractors in America and the rivalry that came with it. Dahlstrom, who is the manager of history and archives at John Deere, tells the story in his book Tractor Wars.
In this episode, Sabrina chats with Rachel Petitt, program director with the Farmer Veteran Coalition about the Farmer Veteran Fellowship Fund . From the FVC:As the clock ticked toward midnight and 2021 was in our rearview mirror, the team at Farmer Veteran Coalition (FVC) took a moment to reflect on their proudest moments of last year.One of those moments was the farm equipment FVC awarded to 138 farmer veterans through their Fellowship Fund small grant program. They proudly thought about the 2021 class of awardees. The stories and impact the program had on this very diverse collection of members is inspiring. Executive Director Jeanette Lombardo states "As FVC starts this next round of funding, the stories of 2021 are a wonderful reminder of the importance of our mission. These stories drive our efforts everyday as we seek new funding and create programs to help our Farmer Veterans throughout the country."Now in its 11th year, the Farmer Veteran Fellowship Fund has granted over $3.5 million in support of 800+ military veterans pursuing careers in agriculture. As one of FVC's core programs, it helps beginning farmers and ranchers with what's often their greatest hurdle – access to start-up capital.Last year that came in the form of hot ticket items like greenhouses and grow tents, walk-in coolers and cold storage units, milking systems, water filtrations, and honey extractors. Some of the more unique requests included a mushroom substrate steamer and a copper still. With the arrival of spring, 138 deserving members of the nationwide nonprofit organization welcomed the thrilling news that their equipment request had been granted and would soon be delivered to their farm. Many have already found improved efficiency in their business as a result. "It was taking me four hours to fill up my 1,100-gallon leg tank and now with my Generac pump I can fill the tank in about 15 minutes," says David Volkman, an Army veteran who served for nearly three decades before starting Ohio Valley Hops.Now with the calendar turned to 2022, FVC excitedly welcomes the arrival of their next funding cycle."Our sights are set high for 2022: we anticipate raising $500,000 to give out to this year's class of Fellows," beams Rachel Petitt, the program director. "We recognize this is a lofty goal, but we are really close so it definitely feels achievable."The application opened Jan 3rd and remains available through February 14th.To apply visit: https://farmvetco.org/fvfellowship.Funding for the 2022 cycle is made possible by Wounded Warriors Project, Kubota, Tractor Supply Company, Homestead Implements, Tarter Farm and Ranch Equipment, Vital Farms, Sugar Bottom Farm, Barreras Family Farm and Northwest Farm Credit Services.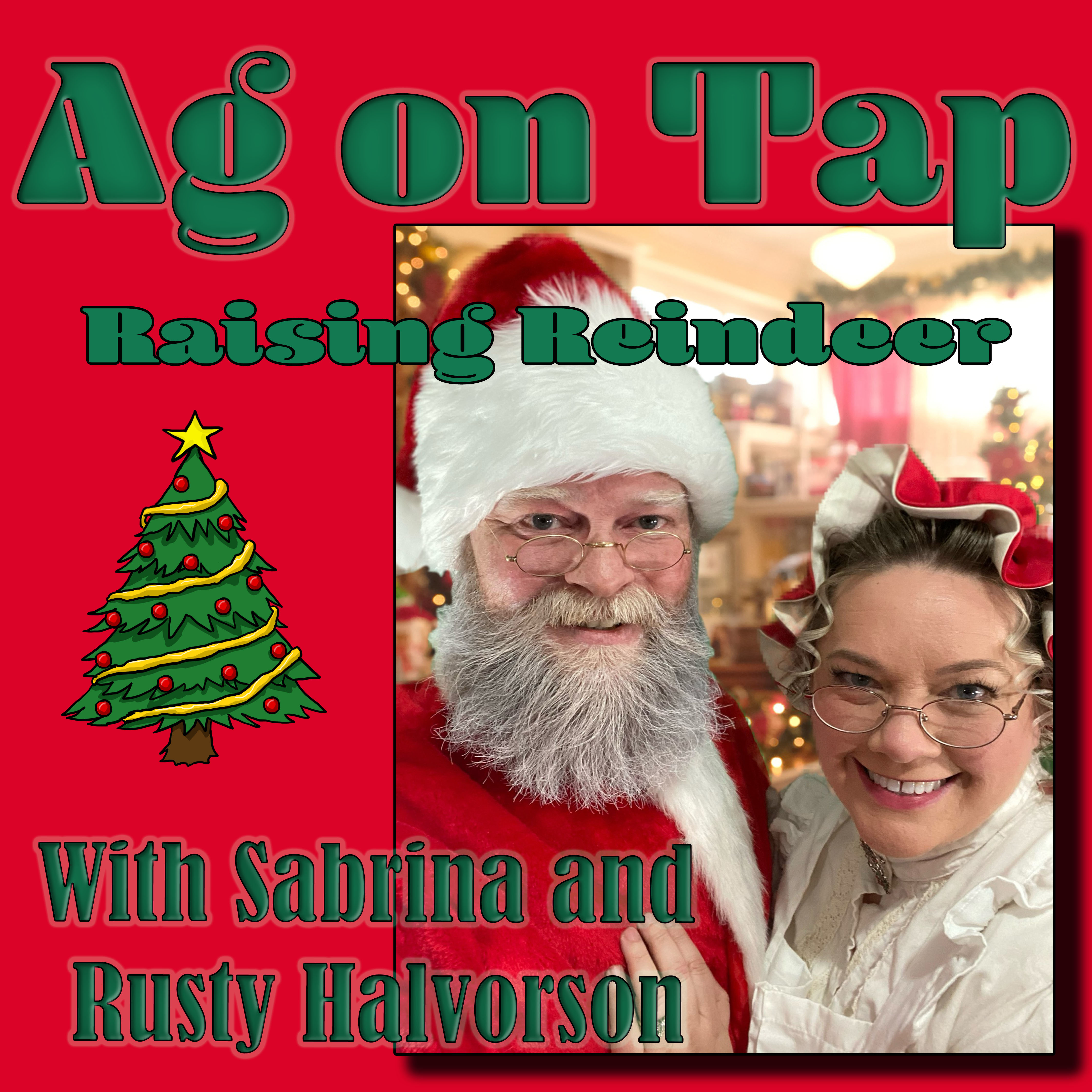 Have you ever wondered what reindeer are really like? We head pretty far north to talk to the head reindeer rancher. No, not Santa. Father and son ranchers Vern and Kyle Hoselton of Drayton, North Dakota welcomed us onto the family ranch to learn all about their reindeer. To see photos from our visit, see our Flickr album: https://flic.kr/s/aHsmXkpLi4
Sabrina and Rusty learn all about olives in this interview with Samantha Dorsey, President of McEvoy Ranch. We hear about the intricacies of making olive oil and discuss the historic legacy of olive trees. We also get to hear the intriguing story of the woman of who started the ranch.From the McEvoy Ranch website: Located 30 miles north of the Golden Gate Bridge in the rolling hills of Marin County, McEvoy Ranch is a 550-acre working, organic ranch, committed to sustainable farming practices. Tuscan olive trees and vineyards are nestled amongst natural ponds, hiking trails, and native wildlife, creating relaxing and spectacular views.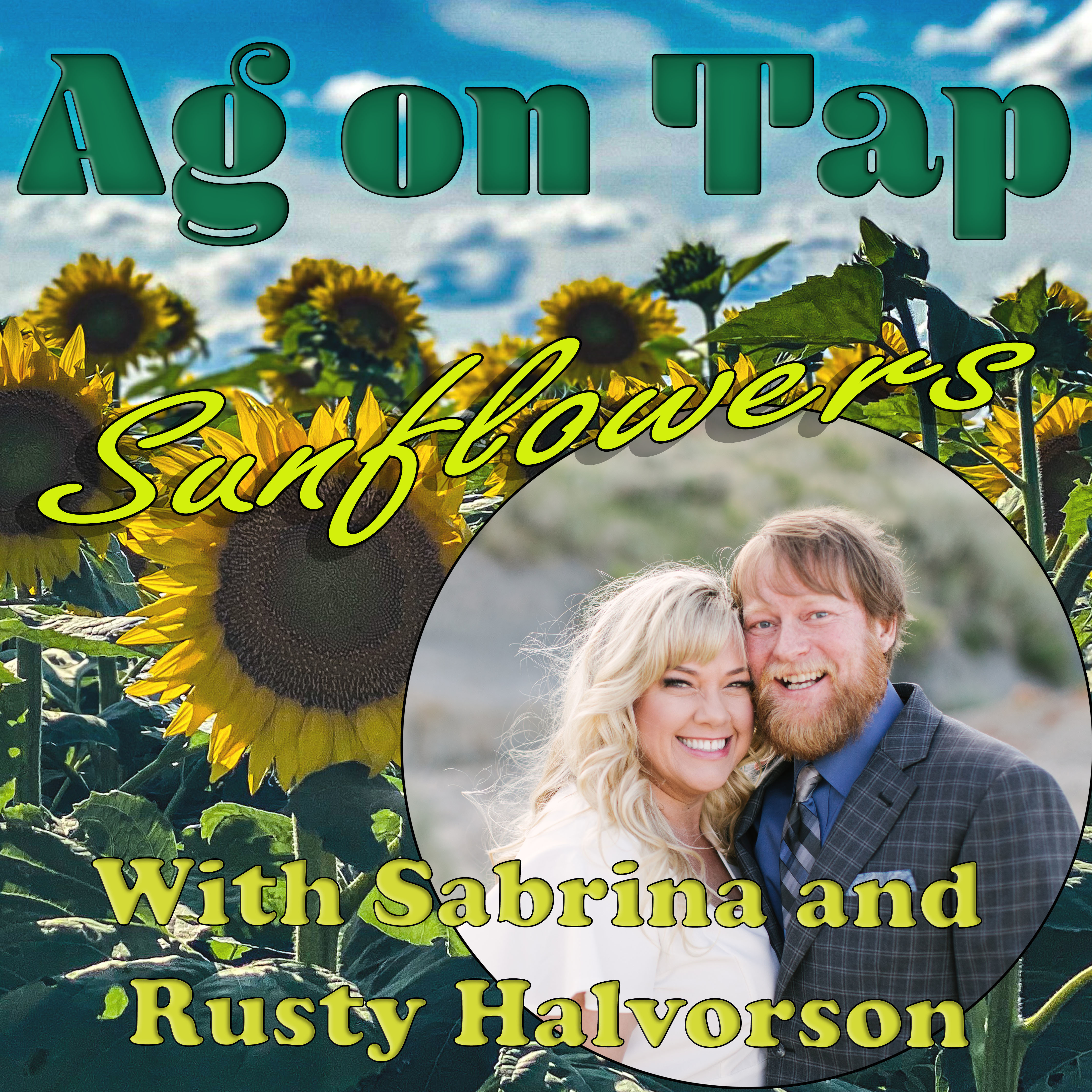 Have you ever wondered what it takes to grow sunflowers? Have you ever wondered why a Californian would move to North Dakota? In this episode of Ag on Tap, the Halvorsons talk with the Rohrichs about those things and more. Jenny Rohrich is known online as The Prairie Californian and Mark Rohrich goes by the handle Sunflower Farmer. Mark shares some of the ups and downs of growing sunflowers and Jenny talks about the drastic move from California to North Dakota and how she's turned her experiences into a popular blog and social media presence. The Rohrich's love story sounds very familiar to the Halvorsons!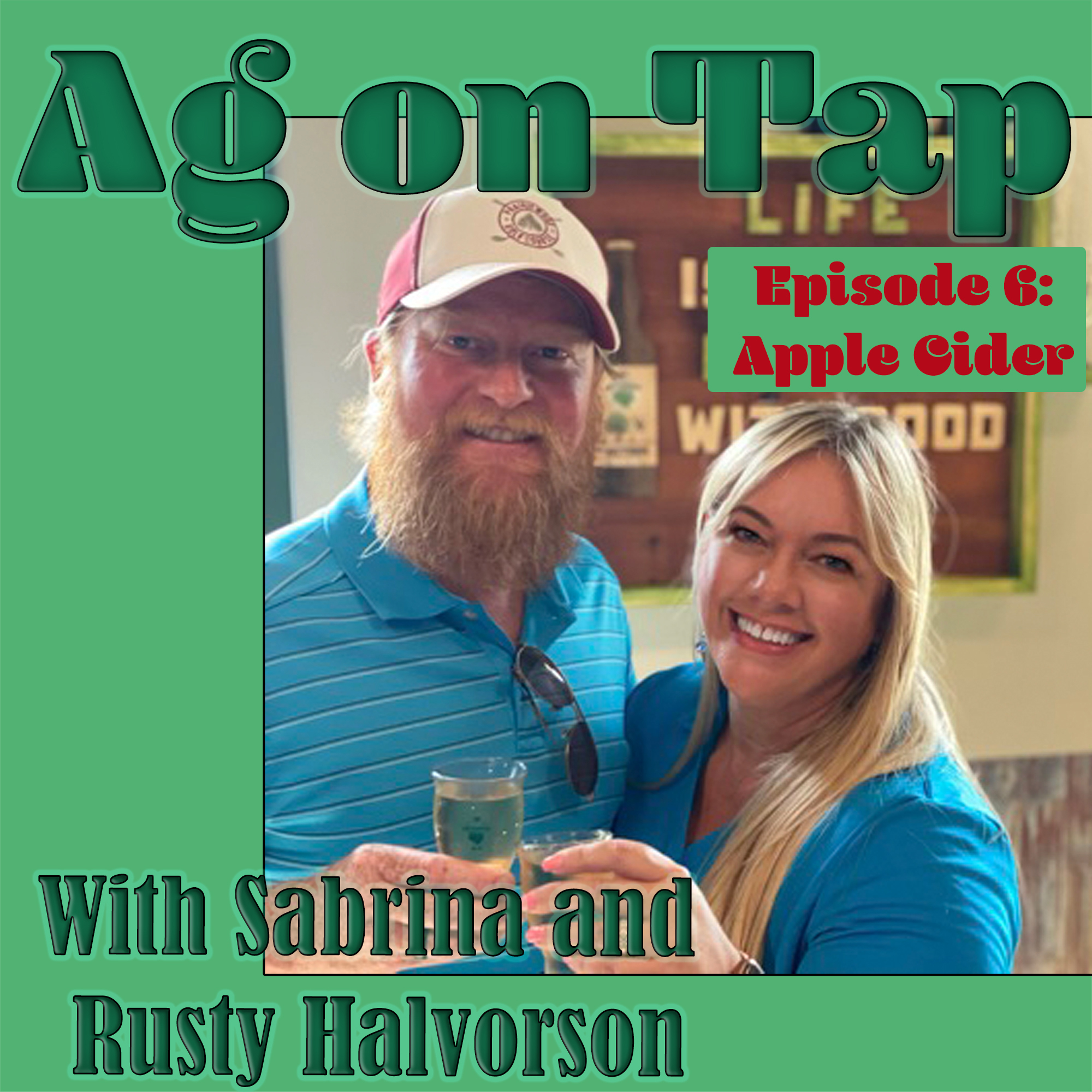 As Rusty is clinging to the last days of summer, Sabrina's preparing for all things autumn. One thing they can agree on – local apple cider. In this Ag on Tap, the #HappyHalvorsons head out to the Cottonwood Cider House in Ayr, North Dakota, to learn about growing apples and making cider. Today's guests are also a husband and wife team, Stacy Nelson-Heising and Dan Heising.For pictures from their visit, visit the album on Flckr.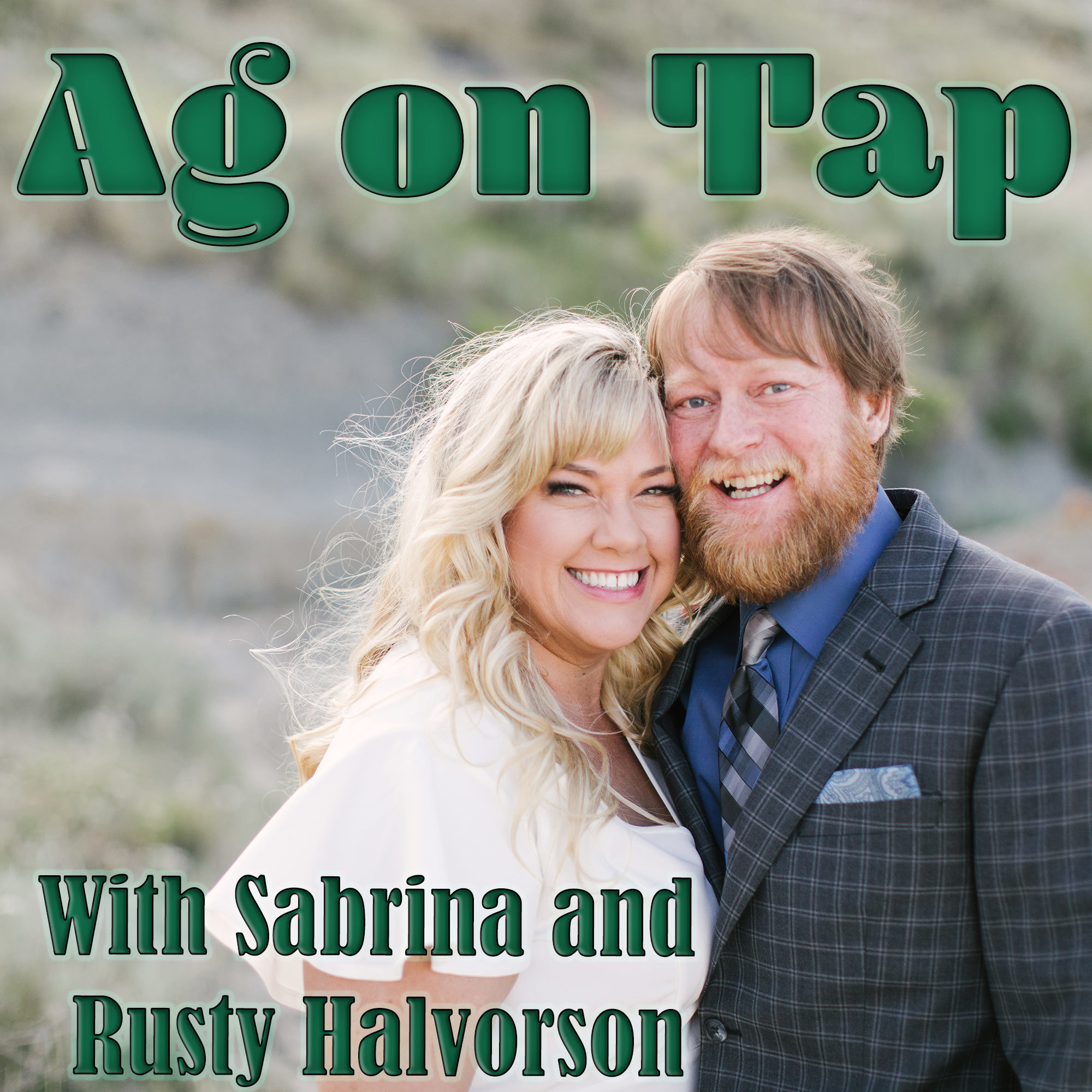 Sabrina talks with American Lamb Board Chairman, Gwen Kitzan about the how 2020 has treated the lamb industry.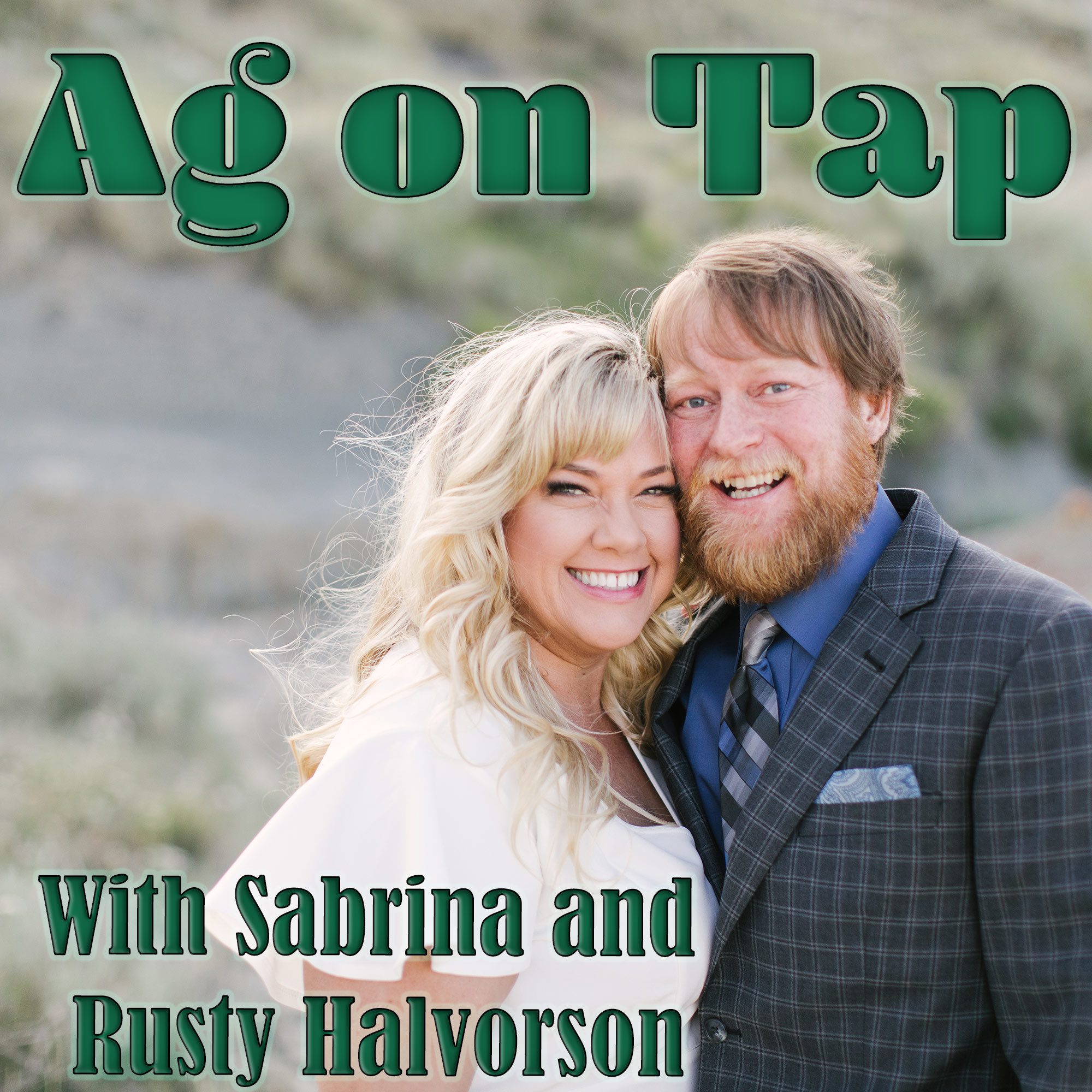 In this episode, we dive in to the memories created on the farm. Rusty and guest Tom Brand explain to Sabrina the emotional connection so many farmers, and farm kids, have with their tractors.