Ideas in the swine industry worth sharing. Join extension specialists and swine industry experts as they engage in conversations aimed to help producers succeed in raising healthy pigs. PigX is a national podcast hosted by the Iowa Pork Industry Center at Iowa State University.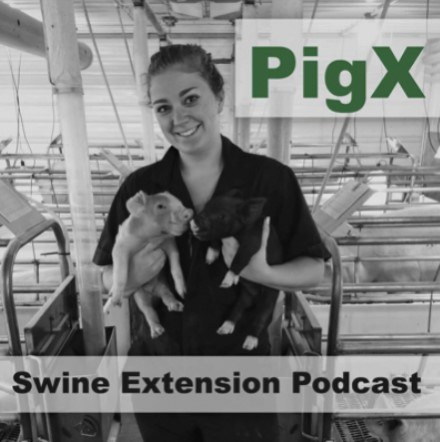 Kicking off Season 4 with a great topic looking at a parallel grant, the PROSPER Grant. Spearheaded by Dr. Daniel Linhares and Edison Magalhaes, the PROSPER Grant is focused on how to integrate data more efficiently into swine production systems.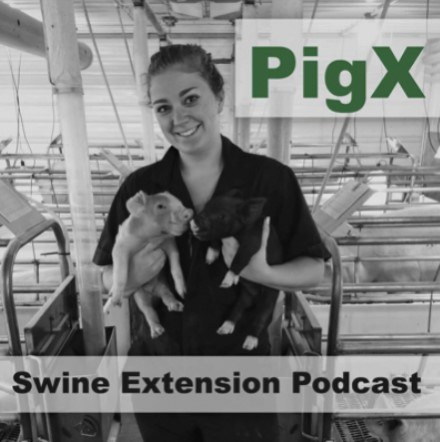 Joining the PigX Podcast this month to discuss in utero heat stress are Dr. Jason Ross, Animal Science Department Chair and the Lloyd Anderson Endowed Professor at Iowa State University, along with Dr. Lance Baumgard, Jacobson Endowed Professor and a Distinguished Professor at Iowa State University.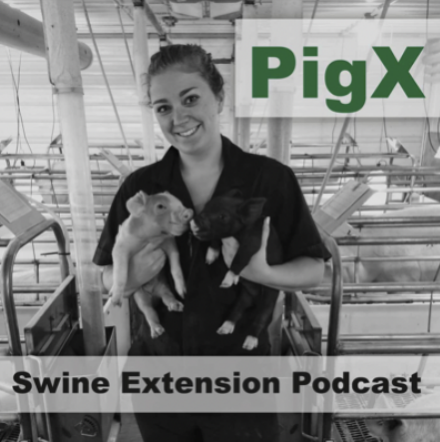 This month is part three of four in our series on heat stress. Dr. Brett Ramirez and Matt Romoser join this month to carry on the discussion by focusing on ventilation. They touch on proper ventilation systems, how to prep the barns for summer, and how to minimize the effects heat stress can have on the swine.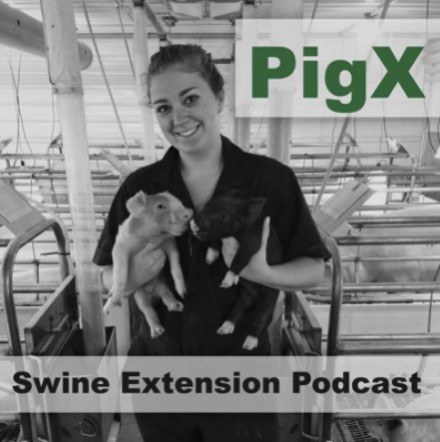 For part two of four in the heat stress series, we have Josh Selsby to take us through an in-depth discussion of how the sex of the pig directly affects heat stress results. He also touches on why they chose heat stress to study with the grant they received and the different stages they will go through in this process.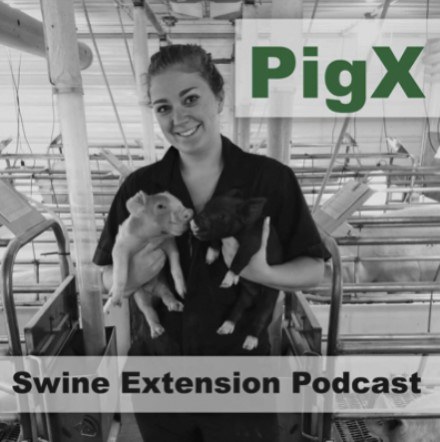 This month we are sharing part one of a four-part series on heat stress in its different stages. Dr. Josh Selsby begins by sharing information covering the grant this research project received. Dr. Kara Stewart then takes us into more detail, discussing what heat stress is and the effects of its losses.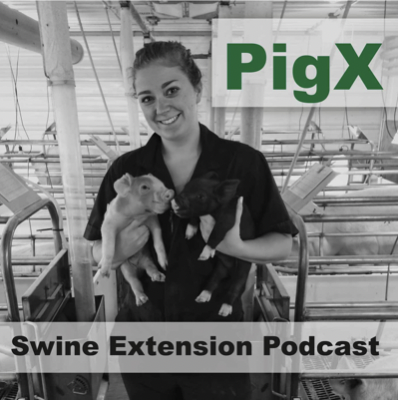 We're kicking off 2023 with Dr. Christine Mainquist-Whigham, the Director of Health at Pillen Family Farms! Delaney and Chris move through a discussion with Dr. Mainquist-Whigham over the research she has presented on. She covers the development of the Elimination Diet Technique, sanitation methods, and vaccination protocols, in order to achieve the desired survivability rate. Chris takes us back to the basics with Christine to cover some data analytics that helped the farm to maintain consistency in pig living conditions to alleviate stress and over-chilling.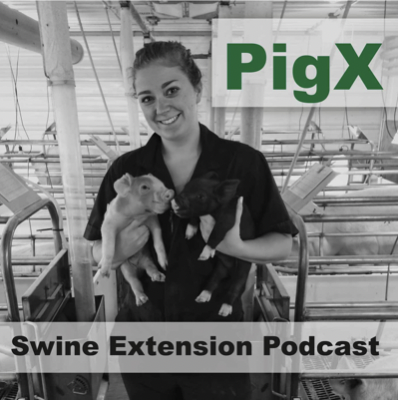 Kent Mogler, Mogler Family Farm's CFO and IT leader, joins us to discuss the importance of engaging frontline workers on swine operations. He shares some great tools for accomplishing this task.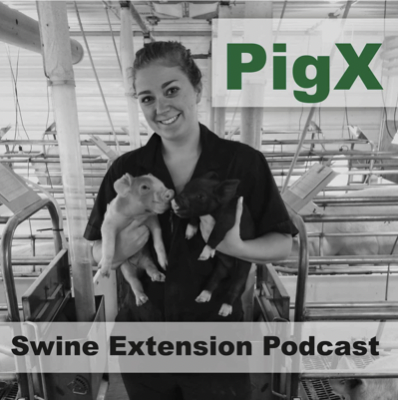 Dr. Paul Yeske, Swine Veterinarian with the Swine Vet Center, and Dr. Giovani Trevisan, Research Assistant Professor at Iowa State University, talk through the topic of biocontainment, specifically in grow-finish hogs. They each share research-backed tips for protecting your own herd this season, the difference between biosecurity and biocontainment, and of course, share a few take-home messages!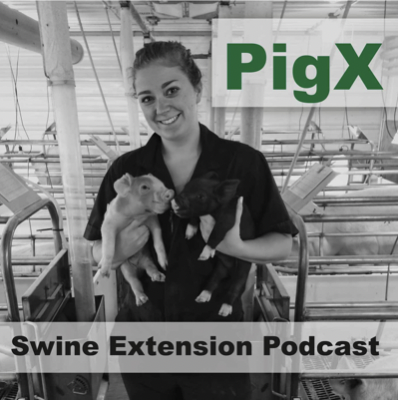 Dr. Derald Holtkamp and Dr. Marcelo Almeida join us on this month's episode of PigX to talk through their research on the bacteria Actinobacillus Pleuropneumoniae (APP). They give insight to what could have caused the 2021 outbreak in Iowa, and things that swine producers should be doing to protect their herds.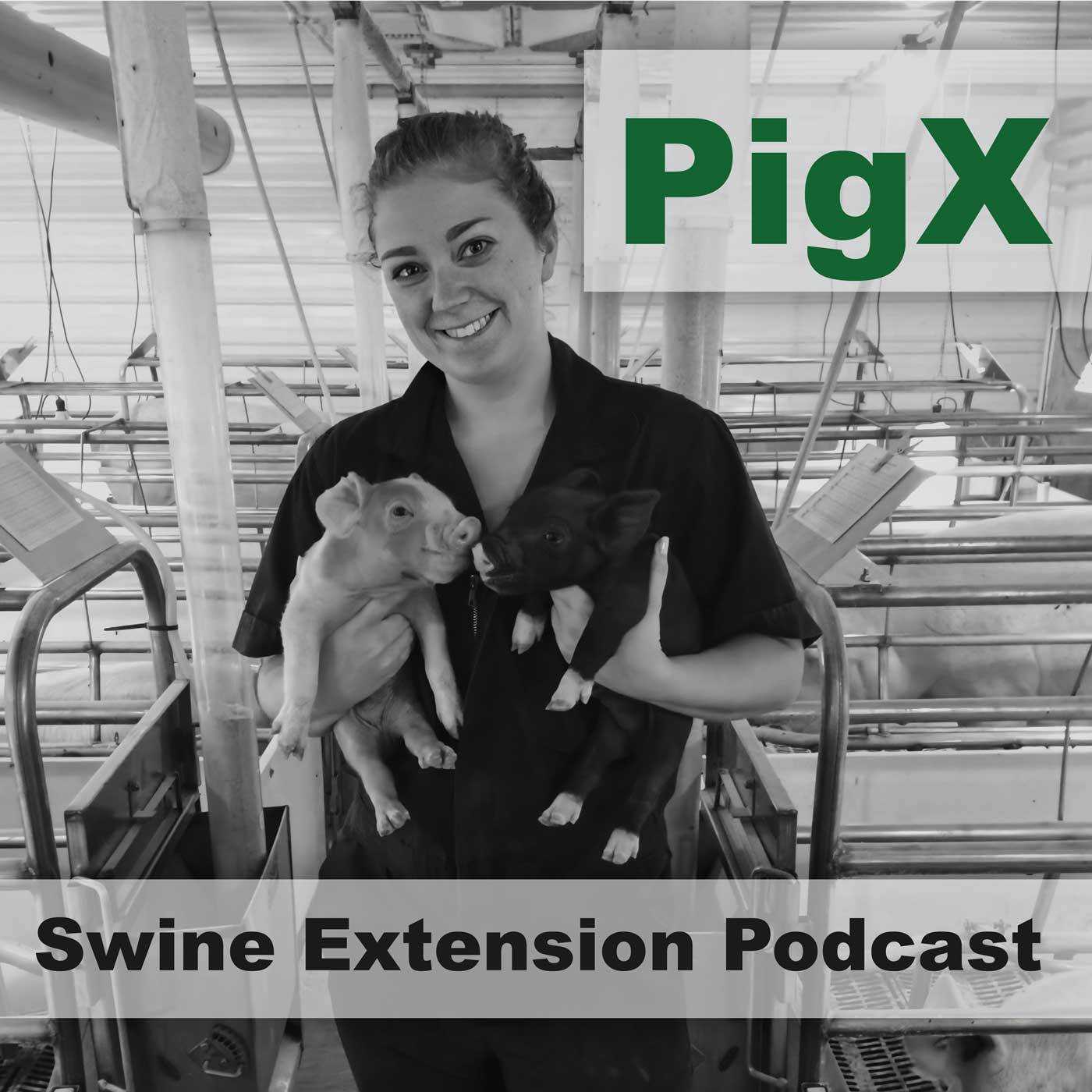 Joined by Dr. Chris Rademacher from Iowa State University, Dr. Justin Brown, Assistant teaching professor from Iowa State University, and Dr. Pete Thomas, Director of Health Services at Iowa Select Farms, Delaney guides the conversation around individual sow care. The men share how they have seen this concept work and tips on how to implement it on your own operation.