Today, Jason talks with Cody Creelman, a veternarian and digital story teller based in Alberta, Canada. We chat about his journey from vet school to practicing vet to becoming a pioneer in the ag world telling his story online. Cody also shifts the conversation to speaking about the rate of depression and suicide in the veterinary community, something Jason was not aware of. Go check out Cody online at https://codycreelman.com/ . Cody and I talk briefly about the Do More Agriculture Foundation. To check them out go to https://www.domore.ag/about-us
Today we talk to Kathy Voth. Kathy is the editor of OnPasture.com, an online magazine that provides helpful tools for farmers and ranchers trying to get the most out of their grazing operations. We talk to Kathy about her work at OnPasture got started and how she's seen it grow and help the folks it serves. We also speak to Kathy about her own struggles with anxiety and depression and what she has done to manage them.Go check out Kathy and so many other great contributors at OnPasture.comTo contact Kathy directly email kathy@onpasture.comTo read and learn about The Western Landowners Alliance, go to https://westernlandowners.org/
Today we go across the pond to speak with Peter and Paula Hynes of Cork County, Ireland. Peter and Paula run a grass based dairy and in the last couple of years have become vocal advocates for mental health in agriculture. We speak to them today about their motivations for beginning their work, their charity auctions benefiting work in mental health in Ireland and the UK, and their approach to social media to help bring a positive light to the industry.
Today we speak again to Dr. Val Farmer. We initially hear from Val about his trip to Israel. First we speak about his visits to many of the sacred sites of world religions. We then speak briefly about the farming practices that Val observed during his visit. We then transition to talking about the current agriculture industry and the stresses farmers and ranchers face. We discuss personal and business management techniques that can help insulate us a bit against these stresses. Val has a vast archive of his writings available on-line focusing on mental health, relationships, and rural living at valFamer.com. If you want to learn more about Val and view his material, please be sure to check him out on-line.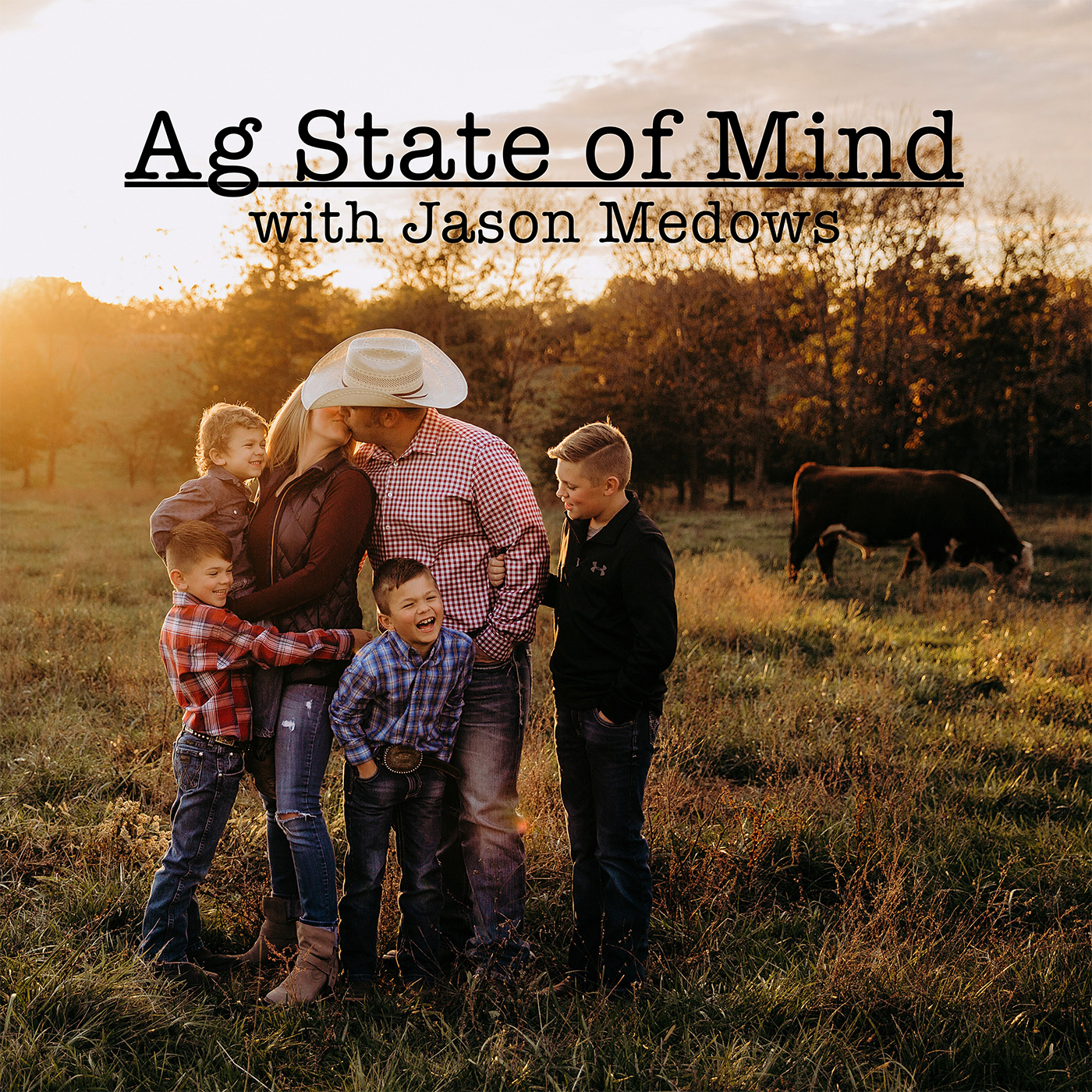 Today Jason speaks with Michele Payn. Michele is an author, speaker, and advocate for those of us involved in agriculuture. They chat a little bit about her new book "Food Bullying" and how food bullies at the end of the supply chain are affecting producers at the beginning. Jason also speaks to Michele about her recent efforts to raise awareness for mental health within the ag community. Find Michele's books and other resources on-line at https://causematters.com/
In this episode, Jason welcomes to the show Wisconsin Dairy Farmer Randy Roecker to discuss his personal journey through mental health struggles and some of the great projects he is involved with that help raise awareness about mental health in the ag community and provide support to farmers who are interested.
In this episode, Jason interviews Susan Harris-Broomfield, Rural Health, Wellness, and Safety Educator from the University of Nebraska at Lincoln, about how the recent flooding in Nebraska is affecting those in the agricultural community there, and also how sleep deprivation impacts those in the ag community.
In this episode, Jason interviews his friend and neighbor, Carey Portell, a partially-disabled rancher with an incredible and inspiring story.
In this episode, Jason interviews farm strategy expert and authorized IBC practitioner Mary Jo Irmen about farm finances and planning for the future. Jason and Mary Jo discuss mental health among farmers, abundance vs. scarcity mindsets, and how Millennials are helping shift the paradigms of industry.Check out Mary Jo at: https://www.farmingwithoutthebank.com/Her book Farming Without the Bank challenges the traditional ways that a farming operation is financed.She also has her own podcast, Farming Without the Bank.
In our first interview episode, Jason gets an overview of mental health in rural and farming communities from Dr. Val Farmer, a well-known clinical psychologist and syndicated columnist, specializing in rural mental health and family relationships. Get more info on Dr. Farmer at: valfarmer.com. A