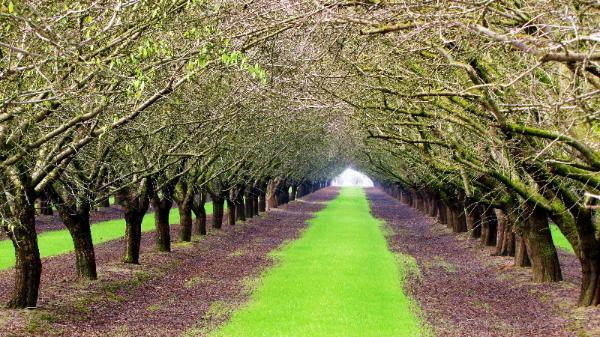 Flooding in parts of northeastern India have submerged over 100,000ha of cropland and claimed sixteen lives, with six more people still missing.
PepsiCo announced their 2nd quarter earnings today and beat analysts expectations. The cause of the beat was the increase in sale of higher-margin 'healthy food' items. Pepsi will continue to look at those items in the future.
After years of drought, California almond growers finally had a year with ample moisture and the yield reports prove it. Harvest expectations show an increase in production of 5.1% with a total crop of 2.25 billion pounds of meat
Brazil's president Michel Temer may face a vote this week to determine if he will go to trial for his alleged corruption. The expectation is that the lower house of Congress, which is controlled by Temer's party and it's allies, might vote against a trial at this time.
Missouri on Friday announced a ban on the sale of all dicamba products, but BASF has replied by created a special use lable for the state of Missouri, which they hope will allow sales of Enginia to continue.
Syngenta has settled one Nebraska farmer's lawsuit confidentially. The settlement comes before the company heads to court to battle the same suit in Minnesota.