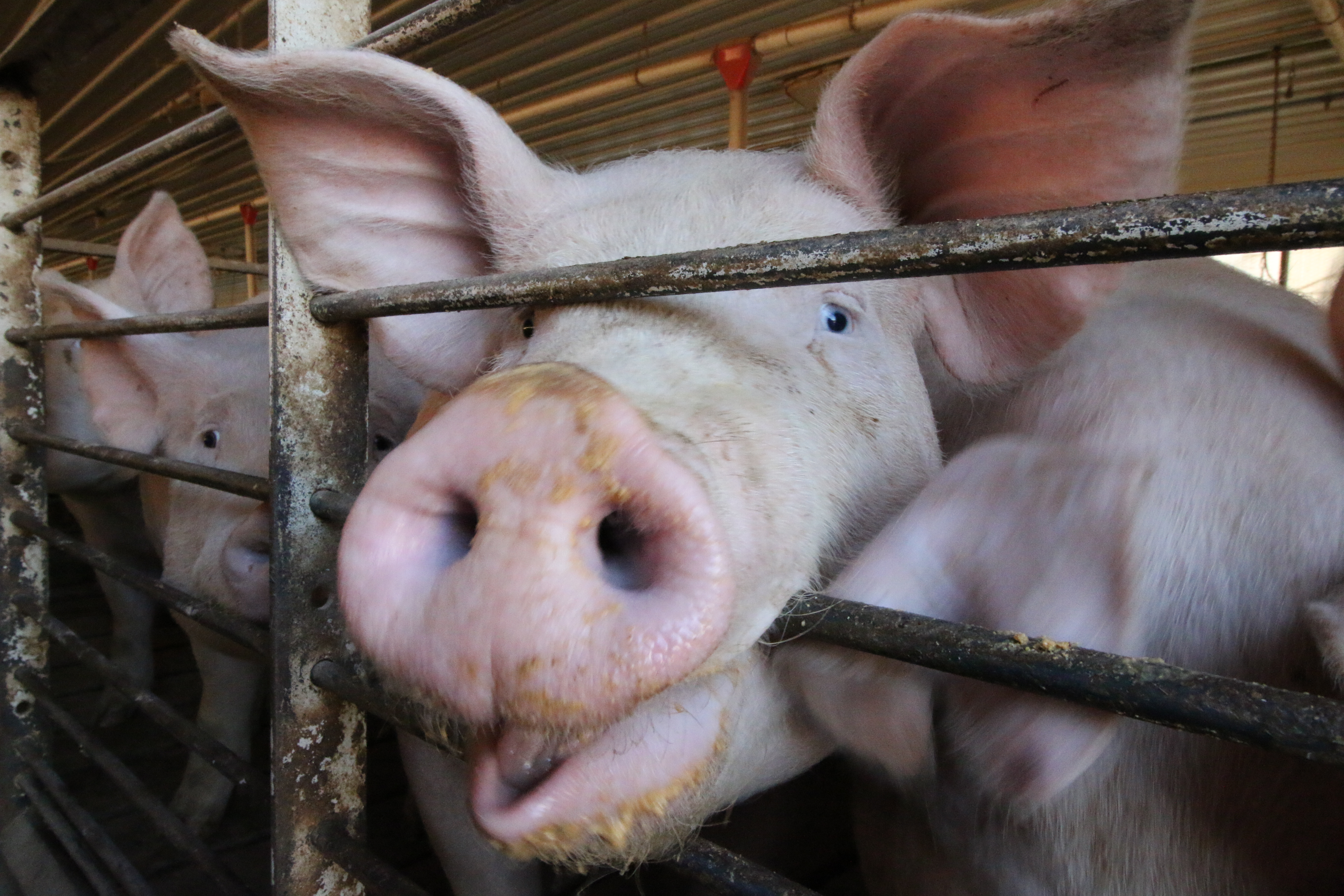 http://www.reuters.com/article...

JBS not selling other assets
http://www.reuters.com/article...
Slavery In Brazillian Cattle farm
http://growinggeorgia.com/news...
Poultry Flocks Causing Illness
http://thehill.com/policy/fina...
Interest Rate Deduction Advocates
Tax Reform Policy
http://thehill.com/policy/fina...
Extreme Drought in Florida
http://southeastagnet.com/2017/06/02/extreme-drought-florida/
Morning Agriculture Politico Newsletter blurb about sugar:
U.S. SUGAR INDUSTRY ISN'T SWEET ON MEXICO DEAL: The American Sugar Alliance and Coalition for Sugar Reform - which represent sugar growers and refiners and the U.S. food and beverage companies that use the sweetener, respectively - are refusing to back the deal the United States and Mexico reached to stave off steep duties on imports of the commodity from Mexico and a potential tit-for-tat trade war. Commerce Secretary Wilbur Ross forged ahead Tuesday to announce the terms of the deal "in principle" without the support of ASA or CSR.
The groups' distaste for the new suspension agreement is the only uniting factor; their reasoning for opposing it couldn't be farther apart. ASA spokesman Phillip Hayes says there is a "major loophole" in a concession to Mexico that gives Mexico the "right of first refusal" to supply 100 percent of the extra sugar America needs after April 1, when USDA sets the amount of demand. CSR wants to see U.S. sugar policy, which includes price supports, import quotas and domestic production limits, get a complete overhaul. It called the deal "the worst form of crony capitalism," predicted it would result in higher prices, and said Congress should fix sugar policy via the farm bill.
How we got here: The U.S. and Mexico have wrangled for a year over the agreement, which reduces the percentage of Mexican refined sugar that can be shipped north of the border and increases minimum prices. Absent a deal, the U.S. would have imposed antidumping and countervailing duties against Mexican sugar imports. American refiners argued Mexican producers were circumventing the 2014 suspension agreement's limits on the amount and type of sugar that could be sent to the U.S. each year in ways that hurt their bottom lines.
The loophole: Under the new agreement, Mexico can supply the extra sugar the U.S. needs each year with sugar that has a 99.5 percent polarity - a measurement of sugar purity - which U.S. producers fear will create similar conditions to the raw supply shortages that spurred renegotiation in the first place. The 2014 suspension agreement required Mexican sugar producers to send nearly half of their exports to U.S. refineries, but they were accused by U.S. industry of bypassing those refineries by shipping a semi-refined product that could easily be turned into liquid sugar for use in beverage and food products. Under the new deal, USDA can specify whether raw or refined sugar is needed for sugar needs after April 1. Only under "extraordinary and unforeseen circumstances" can USDA specify the polarity of Mexican sugar imports that would meet the additional demand.