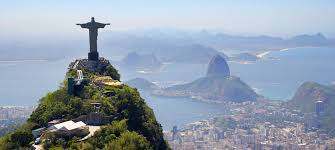 Today was a big news day in the Southern Hemisphere as charges were officially filed yesterday against the President of Brazil, Michel Temer, for graft. It was alleged that he accepted as much as $11.5 million in bribes from JBS SA and the Batista brothers in exchange for assistance with federal policies, tax favors and government loans. Temer has flatly denied wrongdoing several times, and his party believes they have the votes to keep these charges from going to trial in the lower house of Congress; but party leaders aren't sure they'll be able to maintain support if more charges are brought forward. Other charges reportedly under consideration by the federal prosecutors are racketeering and obstruction of justice.
In other international news, Secretary of Agriculture Sonny Perdue announced that he will make a trip to China this week. He and Ambassador Branstad will cut a prime rib from Greater Omaha to celebrate the reopening of beef trade between the United States and China
Closer to home, there were a few developments coming out of Washington, D.C. Even though tax reform has been pushed to the back burner by the current healthcare debate, the Senate released a bill with bipartisan support that would reduce the period of deprecation on some farm assets from 7 years to 5; helping farmers offset those purchases more quickly.
Also in D.C., a group of pediatricians joined with the Environmental Working Group to issue a strongly worded letter of reprimand to the EPA and its administrator, Scott Pruitt, for rolling back a proposed final rule change with regard to the application of chlorpyrifos to food crops. The American Academy of Pediatrics and EWG allege chlorpyrifos can cause substantial damage to young people; Pruitt responded that the decision of EPA was based on science and data.
And a quick reminder that the deadline for filing insured crop acreage with the FSA is July 17th. Be sure to have it by then or be looking at a filing fee.
Reuters reports that cheaper gasoline prices may help encourage more summer driving, increasing demand for fuel. As fuel demand, especially gasoline demand, increases over the summer, corn growers could see growing increases in demand for ethanol, since a majority of the gasoline sold to retailers in the country is blended to at least 10% ethanol.